Year 7 is an important stepping-stone within pupils' education, personal progress and development as they transition from Key Stage 2 to Key Stage 3. Elsewhere in the country, pupils would be preparing to begin the first stages of secondary school, however our pupils are in the unique position of starting a new Key Stage within the same school setting.
The Year 7 Team work closely together to support our pupils and ensure we can best meet their needs whilst also facilitating their strengths with the start of opportunities to have roles within the school such as Literacy Leaders and Well-being Champions. We focus on creating an environment in which pupils can be successful and flourish, understanding the importance of rewarding good choices and in turn encouraging pupils to become more independent and resilient.
Moving away from the primary aspects of learning, pupils are introduced to the challenges of secondary education and continue to discover and experience a range of subjects in more depth. In Key Stage 3, all subjects are taught discretely, with specialist staff, rooms and equipment.  This is a time for children to explore their love of learning and the subjects that interest them in order to inform future direction.
Pupils will also have the opportunity to take part in curriculum enhancement trips and visits throughout the year, culminating in an exciting trip to Upton Warren at the end of the year where they can have fun on the water and demonstrate their perfected teamwork skills! The Year 7 Team feel very passionate about this stage of pupil's education, and we look forward to guiding pupils through the beginning of their Key Stage 3 Journey.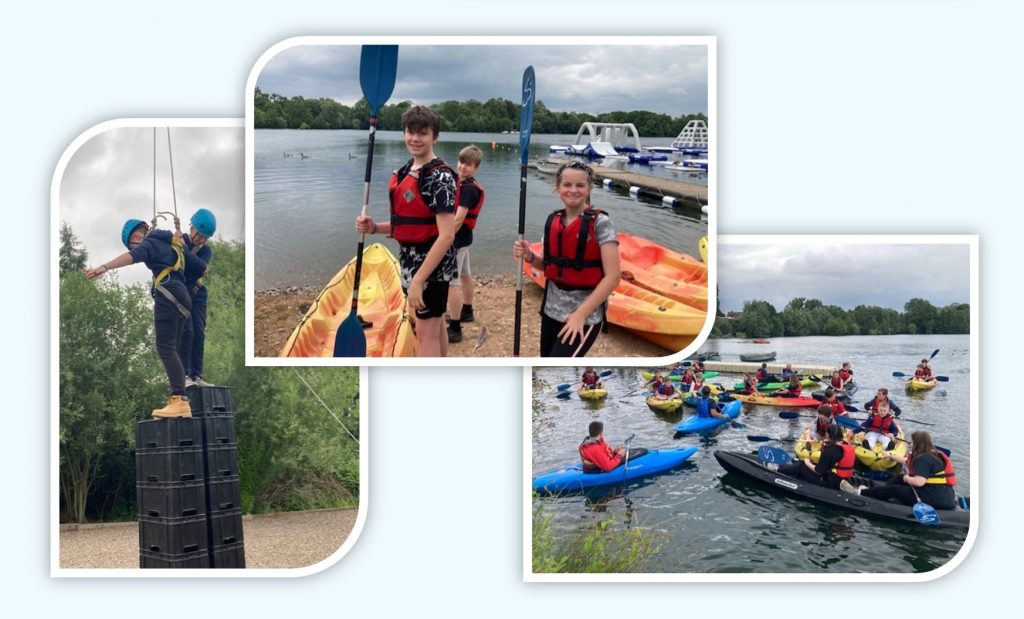 | | |
| --- | --- |
| Mrs A. Rea | Head of Year 7 and PHSE |
| Mrs R. Williams | Head of Music |
| Mrs K. Williams-Sharpe | Acting Head of Science |
| Miss L. Gilyead | Class Teacher |
| Mr C. Fletcher | Head of History |
| Miss V. Salkeld | Class Teacher |