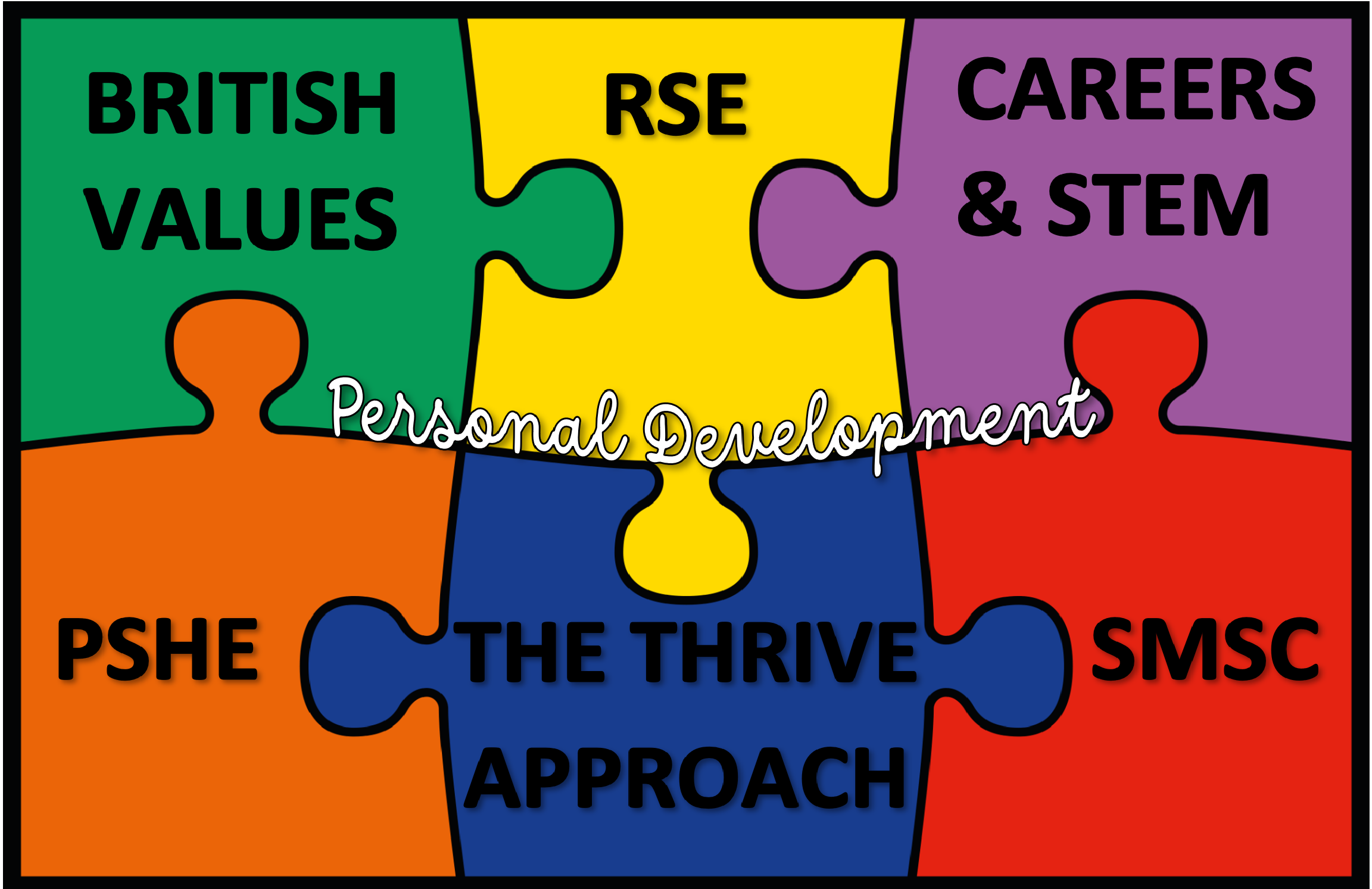 Personal Development is the DNA of our school at Parkside. It embraces pupils' discovery of their interests and talents, enhancing the development of their character – including their resilience, confidence and independence. At its core, personal development is about raising aspirations and setting pupils up for future success, whatever their endeavours. We concern ourselves with the social, health and economic realities that life brings and intend to develop the qualities and attributes needed to thrive as individuals, family members and members of society.
We aim to prepare our pupils for life in 'Modern Britain'; equipping them to be responsible, respectful, active citizens who contribute positively to society and the local community. We strive for our pupils to feel as though they belong, both in school and the wider communities. All aspects of Personal Development at Parkside nurture and embody our school values: kindness, respect, resilience, honesty and teamwork. As a school, we value personal development and provide a wealth of opportunities to support our intent and their development to become good human beings.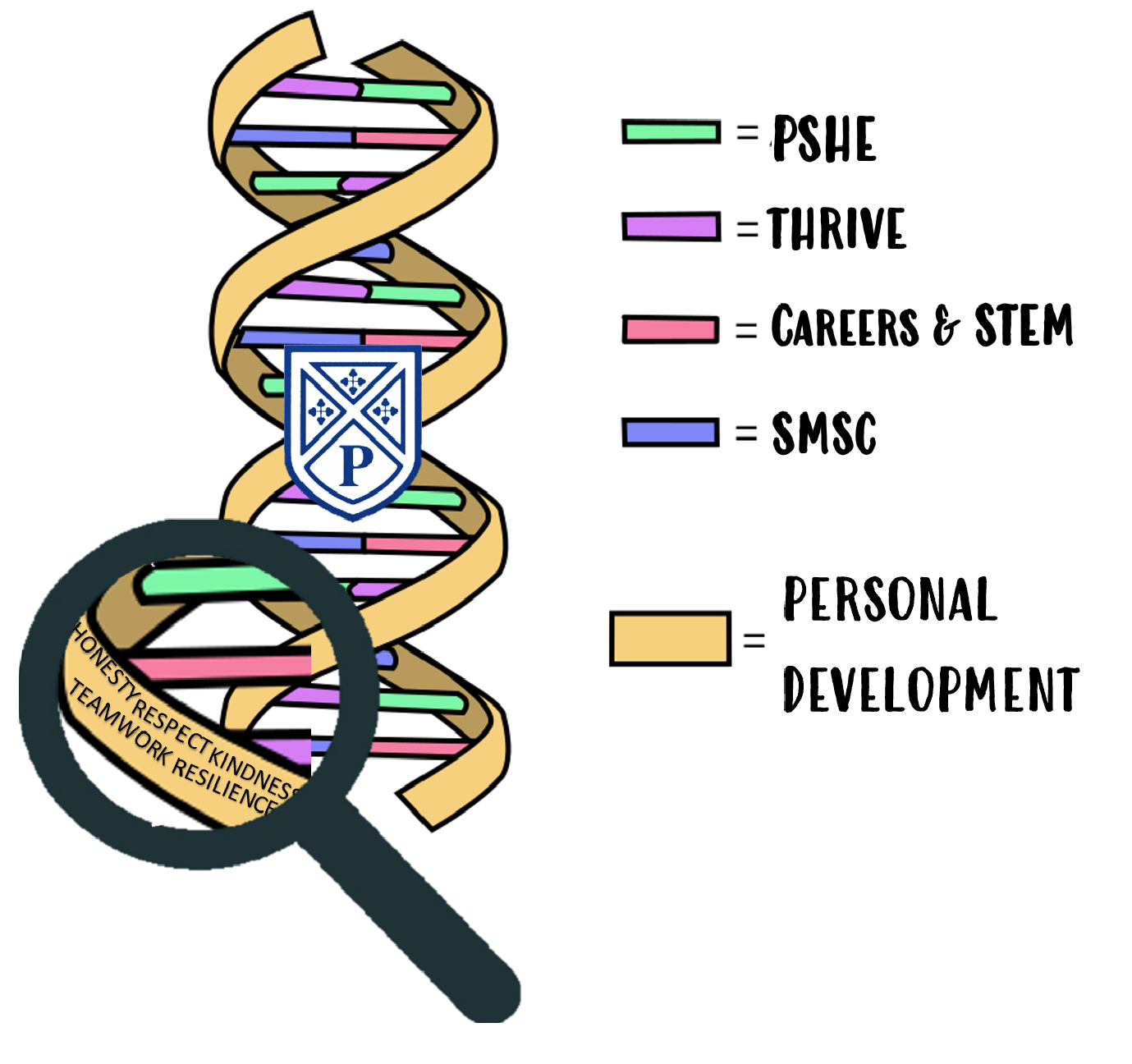 Some of the ways that we achieve this are:
well-sequenced, engaging and reflective weekly PSHE lessons that explore current issues and develop our pupils' knowledge, morals and values
 we have thoroughly embedded the THRIVE Approach across the school, which is deeply embedded in all aspects of our day while learning and timetabled as a separate lesson, to empower our pupils to understand their social and emotional health and wellbeing
an excellent Careers education that offers opportunities throughout the school to engage and inspire, with aspirational and motivational speakers, visits and experiences
 the championing of STEM, to encourage pupils to seek to be knowledgeable about their world and to inspire them regarding their future life choices
a clearly defined programme of Spiritual, Moral, Social and Cultural development, that is deeply embedded throughout our curriculum and extra-curricular offers
a wide range of inspiring sporting, musical and artistic extra-curricular events and clubs which seek to harness pupils' individual talents and interests.
a well-structured and inclusive student leadership system, which encourages pupils to understand the rules of democracy, take responsibility and act as role models for our school community. Our student-leaders are integral to the school, supporting younger pupils and organising events.
Personal Development is embedded within our curriculum whilst also extending beyond the academic, providing pupils with experiences and the tools to prepare them for life in a multi-faceted 21st Century Britain.