Well done to all the pupils that have taken part in the first 'Battle of the Bands' on TT Rock Stars of the academic year. An overwhelming response from the pupils with 265 pupils from KS2 taking part in the battles and 568,438 correct times table questions answered throughout the battle!
The winning bands were Pump Up the Volume, One Division, Number Souls, Red Hot Chilli Numbers and Black Add Peas. With year 6 beating year 5.
See below for the full results and highest earners in each band (Rock Star avatar names!)
The next battles commence in the Spring Term… ENGLAND ROCKS COMING SOON!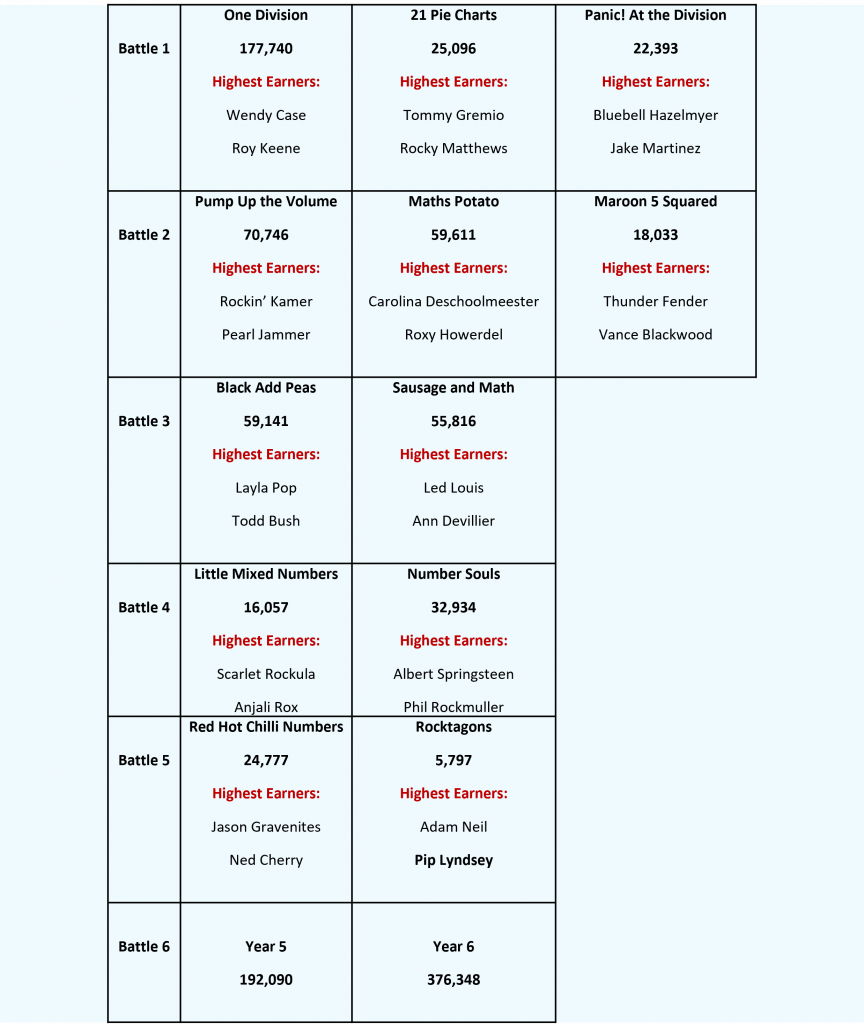 It is really important that the pupils know their times tables and division facts fluently, so please encourage your child to keep practising and playing on TTRS every week!